Everything you need to
KNOW IN DETAIL
Thank you for purchasing from TimeLapseCameras.com.
To get you running with your camera, each camera purchased from TimeLapseCameras has been tested, four AA batteries and a 16GB card are pre-installed for you.
Your camera has been optimized for your first project with the following settings: the latest firmware update installed, timestamp turned off, Quality set to +4, 30 fps, 16:9 ratio and the capture interval is set to 10 seconds.
​
To get started first download the App from either Apple or Google.
​
our handy resource available to get you started from first connection, setting your first time lapse and walk through tips through the entire process.
March 2021, iOS user update for Wi-Fi Connection.
Tips for iOS. This video is for users who have difficulty connecting to their camera
after the first inital pairing with the camera.
​
iOS 14 and later added security connection screens.
These notices are informing you the device you are connecting to does not have internet connection.
Overall, the key takeaway is, if you receive the
"weak security" warning on your iPhone, don't be alarmed.
​
Once you see the blue checkmark-you are connected.
Head over to the Afidus Time Lapse app to continue working with the system.
​
​
​
This is the place where you can find the answer to:
what it is, how to, and the source of information about the
Afidus Time Lapse Camera full app functions and how to work with it.
Power the camera on with a long press of the power button at the top of the camera.
TIP: Start with the manufacturer supplied 16gb Card and
Fresh brand new name brand batteries.
Connect to the camera's wi-fi network within your device's wi-fi settings.
Look for and select the ATL network.
Enter the default password, 87654321.
iOS users will see an extra notice underneath their camera ID.
When you see the blue check mark, proceed to the App.
With the connection established, go to the Afidus app & touch "camera". The camera controls appear along with a preview of your scene.
IMPORTANT: Be sure to Select OK to allow the Afidus App to communicate with your device.
For all iOS users this is:
"PLEASE ALLOW ACCESS TO YOUR PHOTO LIBRARY.
Otherwise the App will not connect with your device.
STEP 6: control the camera
From here, you have total control of the camera. You can turn your device horizontal for a full screen preview. Tap the screen for zoom and focus controls. The app allows you to set the capture interval, timer, day of the week schedule and much more.
Start a time lapse video by selecting the record then select
Time Lapse Recording Mode. Select record, confirm the settings, tap Ok and you will receive a double beep confirmation.
The LED indicator on the top of the camera will flash green
every five seconds to verify operation.
STEP 8: stop your recording
To stop a recording, press and hold the top camera
power button and wait for a long beep.
​
This activates the Wi-fi hot spot access into the
Afidus Time Lapse App
At this point, you can either access the camera and check the system.
​
For servicing the camera: (pull card and battery change)
POWER DOWN THE CAMERA
Long press of the power button
​
After the camera service,
restart the recording with your mobile device
by connecting to Wifi in Step 2
Select the Camera icon to access the camera app features
To view transferred files on your phone or tablet, simply select the "gallery" icon on the main page. You will be given three 'types' of files to choose from – Snapshot, time-lapse, PIR triggered. These folder types are purely there to help you find the file you're looking for.
Firmware updates are located here, please check this periodically to ensure you are using the most current firmware.
Since a video is made up of frames, each photo the camera captures will end up representing one frame in your final video. This is probably best left at 30 FPS. 30 FPS will give you the smoothest playback for your video.
This is the time between each shot. More info on this can be found below in the "recording modes explained section"
This is video quality. The selection is from 1 - 4. It adjusts the bitrate of the image. Lowering this will increase battery life and use less memory, but lessen image quality. This is best left to 4 (high quality).
This adjusts shoot settings for either auto, day or night projects. This may be useful to you if you're shooting a night scene, but really, this is best left to auto.
You can switch between 1080p or the 720p resolution if required. This is probably best left at "full" 1080 setting.
This switches between 16:9 to 1:1 aspect. 1:1 is useful if you're filming instagram videos; otherwise leave this at 16:9
This adjusts how bright or dark your pictures appear by adjusting the shutter speed of the camera. This is best left to 0.
This setting adjusts the colour temperature of your shots to make the image look more natural. Again, best left alone unless you're familiar with photography.
Contrast is the difference between the blacks and the whites of your image. High contrast means the blacks are really dark and the whites are really bright. Again, best left alone.
You can either sharpen, or soften your image to your liking. We generally leave this on 0 but +1 (sharpened) can be useful depending on your project.
Colour saturation is used to describe the intensity of colour in the image. A saturated image has overly bright colours. We generally leave this at 0, but +1 can make colours "pop" a little more.
This stands for High Dynamic Range. It means that your camera will process photos slightly differently in order to capture greater detail from bright and dark areas in your photo. We leave this a high setting for best image quality.
Digging deeper into the belly and programing of the Afidus Camera App. This is the critical hub location for calendar scheduling, firmware update and unlocking the cameras potential.
​
Updated: March, 2021
Select number for more information
SYSTEM:
---
This is the first location where you find your camera serial number and firmware version currently on the camera.
---
SD Card:
---
Check this area for the card usage stats. Selecting FORMAT will format and erase all the content on your card.

TIP: we recommend starting your first time lapse with the manufacturer provided 16GB mSD card.
---
LENS CALIBRATION:
---
If you feel your lens is off focus or your camera has suffered a fall then use this.
---
WIDE ANGLE:
---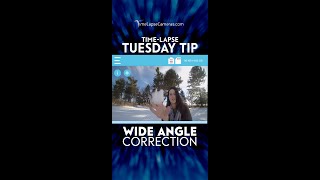 Switch to ON if you want the Wide Angle Correction turned on. This will remove most of the fish-eye bowing as seen in the widest angle of the view.

ARTICLE: Please select the icon to learn more.
---
DIGITAL ZOOM: (ATL-200S model only)
---
Turn this ON to engage the 4X Digital Zoom range of the camera.

TIP: Best uses are for Macro time lapse.
---
DIS (DIGITAL IMAGE STABILIZATION: (ATL-200S model only)
---
Engage this feature when you might have slight movement in posting your camera on pole or tree. This will reduce lens camera shake.

TIP: Definitely use this in your using constant capture for your interval for a short term drive or walking timelapse project.
---
AE OPTIMIZER:
---
Auto Exposure Optimizer Use this feature in a situation where the light will flicker i.e. sunset/sunrises. It assists with smoothing out the exposure.
---
ROTATE: 0° / 90° / 180° / 270°
---
This feature rotates the footage in the camera saving one more step in the post editing process.

TIP: It's handy in those awkward posting situations where you find yourself hanging your camera upside down like a bat.
---
VIDEO COMPRESSION:
---
The file size will vary with settings. A rough answer is; Efficiency compression is equal to 30% smaller files than capturing in Compatible. We leave this setting at Compatible.
TIP: Select the image to read our article on Compression Mode ​
---
SPLIT FILE BY DATE: (ATL-200S/201S model only)
---
A new feature for the Afidus Time Lapse Camera. Turn on to have the files Split by Date. This is handy for weekday scheduling, files of course will be split by date with files sizes up to 532mb in size. This feature is NOT available on the previous ATL-200/201 Models ​
---
RECYCLE:
---
This is an optional feature. Turn this ON when you are recording repeating events and want to recycle your card. The system will record over the oldest content. Useful in surveillance situations when you are limited to using a 16gb card.

TIP: Leave this off we don't want you have content that is written over unless you really want it that way.
---
LED INDICATOR:
---
This is the only external visual indicator on the camera signifying that it is recording or needs to be checked.
LED Status Indicator Power on: Green on No SD card: Solid Red System Breakdown: Red flash /1 sec. * Battery Low: Red Flash/10 sec. Firmware update: flash/1 sec. Hardware Reset: flash 3 times ​ Recording Modes: Recording: Green flash/6 sec. Schedule Snapshot On Demand, Step Video: Flash 0.2 sec. x1 PIR, Hybrid: Flash 0.2 sec. x2 Blinking red led? NOW WHAT DO I DO? * If you happen to have a flashing red light 1/sec. then the best course of action would be to remove and change all the batteries to fresh brand name batteries. It doesn't hurt to reseat the card at this time as well. Then continue to power on the camera and connect it to your mobile device using the Wi-fi through your settings menu.
TIP: read more about it in our article
---
BUZZER
---
Keep this ON We generally keep this turned on for acknowledgment to ensure the camera is implementing all the changes. For each change you make the camera will have an audible 'Beep'. ​
---
RECORDING SCHEDULE:
---
This is where the programing magic happens. ​ Custom Time section: Select Custom Time. Which will turn blue when it is on. Scroll the wheel to select your start time and end time. The camera is set to Military Time. Select Set ​ Custom Day section: If you select Custom Day and turn it on (blue) then this will give you an additional option to enter a specific number of days to record. This feature comes in handy when you know you will only need to record for precisely two weeks etc. ​ Weekday section: Select the days you want to record. If the days are gray, the camera will NOT record. In this example you can see both Sunday and Saturday are grayed out. Therefore the camera will record Monday through Friday. ​ Select SET to confirm the camera has been set. You will hear an audible 'beep' and see a visual checkmark confirming this has been set. ​

TIP: You can check the camera's set recording schedule in the information flyout screen.
---
CAPTURE FRAME RATE:
---
New Feature arrived in 2021 Used only with Continuous Interval (selected from the first screen). This will adjust the Frame Rate to what is the speed at which those images are shown, or how fast you "flip" through the book. It's usually expressed as "frames per second," or FPS. So if a video is captured and played back at 24fps, that means each second of video shows 24 distinct still images.
More information can be read at this ARTICLE On Frame rate for constant Capture

TIP: We typically leave this at 30. ​
---
VIDEO LAPSE LENGTH:
---
Please Pay attention. This is ONLY applicable in the Video Lapse (Creative) Recording Mode. This will record a constant capture video burst set to the duration you choose 3-10 second, spanning the interval of time set from the main screen. Typically, you will not need this feature, unless you intent to do a drivelapse. See Video Lapse under recording modes within this guide for more detailed information.
ARTICLE: Quick example of Traveling Video Lapse.
---
TIME STAMP:
---
This is an optional feature useful if you want to include date/time information or include your custom name for your project/business on the video. When this is switched ON you enter your custom text and set the position to where you would like it to be displayed on the video. Select SET to confim this setting. ​ You will then be able to See the this added to your preview screen.
---
ANTI-FLICKER:
---
Various forms of lights flicker at different frequencies. After reviewing your footage, if you notice flickering change the selection from 50hz to 60hz. For more information on this read this great article which diving deeper into how to Avoid Video Flicker. ​ This feature is helpful for routine recording conditions where you will not change your light course. Ie. Workshop, laboratory, Studio, Kitchen or Office Area.
---
WiFi PASSWORD:
---
You can change your camera's password here. Cameras purchased and shipped from us at www.Timelapsecameras.com have their cameras password set to 87654321.
---
BACK UP/APPLY:
---
New Feature introduced in 2021. You can now have presets saved for your settings. If you are a die-hard time lapser using the Afidus camera in consistent daytime or night time custom settings, use this to create a preset for your recording scenarios.
---
RESET:
---
IMPORTANT: if you select this your camera will reset to the manufacuter default settings from Afidus. This means the next time you log in your cameras Wi-Fi password will be reset to 12345678. You will need to forget the camera from your mobile device Wi-Fi network. Enter 12345678 (Afidus defualt password) Once you are connected to the camera, allow access to photos. You will be asked to change the passwork from the defaul to a new one. We recommend keeping it easy, use 87654321. After performing a reset, make sure you double check all of your settings by tapping the (i) info button. Quality, HDR and other configuration options will also have reverted to the factory default. We recommend changing the Quality to +4, HDR Low and Time Stamp off.
---
---
This section briefly describes what each record mode does, and when you might want to use it.
PIR Mode (motion sensing)
---
This mode is best suited for wildlife, backyard monitoring, intruder, basically low frequency movement. Should the built-in PIR sensor be triggered, the camera will record a preset length of footage. You can set the length of video the camera records under "burst mode" in the system settings page. The default burst length is 3 secs. The PIR can sense movement up to approx 10m. It's worth noting, in this mode each time the PIR is triggered, every video the camera shoots will be stored as a separate file under the "PIR" folder section of the gallery.
If you want one continuous file for, say, bird watching, the "Hybrid" record mode might be better suited for you. This video presents a walk through on what to expect when using the P.I.R. mode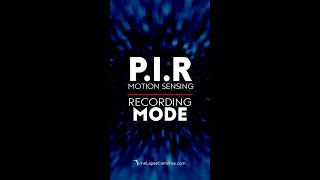 ---
Snapshot Mode
---
This mode takes an image capture with the camera. To operate: You'll need the patience of a saint to make a stop frame animation movie as 1 second of video contains roughly 24 frames, and 1hr of footage contains approx 3600 seconds, so that's 86,400 frames / hr in total! That's a lot of work, effort, and time! Snapshots are stored under the snapshot folder of the gallery. The app will collect all the capture and save them to one speedy fast .mp4 video file. If desired, you can further edit video into a final video project on your computer. This mode is also known as stop frame animation
This is one of the most challenging creative modes to work with. There is a 1-3 second time delay from when the shutter butten is pressed to when the camera records the photo and is saved to the cameras card. This video highlights the manual operation it of the camera showing what it takes to the generate the captured video before editing.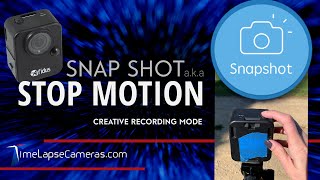 ---
Hybrid Mode
---
Hybrid mode is very useful for recording wildlife, or where the subject matter might occasionally move. It combines the standard time-lapse mode with the PIR sensor mode. e.g. set Interval at 10 minutes and PIR burst mode set at 3 secs The above setting will take a shot every 10 minutes, but each time the PIR senses any movement; the camera will take a 3 second burst video, then return to snapping a shot every 10 minutes. This sequence will continue until you finish your recording. The benefit of this mode is the camera will only produce one video file for the whole project, not individual files as would happen if you used PIR mode. This mode is perfect for recording wildlife. Hybrid video files are stored in the normal time-lapse.
---
Video Lapse Mode
---
This mode takes short video clips at set intervals. You might want to use this mode instead of the normal time-lapse mode if you prefer to watch your project in short bursts of (near) full motion video. Note that the video "burst" length can set in the "system settings" page. The default video clip length (burst) is 3sec. E.g. Set capture interval to 2 minutes and burst mode to 5 secs. The above will produce short 5 second video clips every 2 minutes until you have finished your project. Video files recorded in this mode are stored in the normal time-lapse folder of the gallery. Our favorite uses for this feature are used on Drive Lapses or with the camera is positioned in one corner of the room to document the project steping allong rather than one continuous timelapse. For this video example Ice Out filmed over the course of five days 24/7.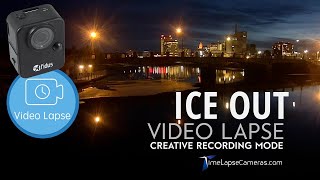 Full Article Here >> https://www.afiduscam.com/post/video-lapse
---
Time Lapse
---
This is your standard time-lapse record mode. Choose the interval settings you want to use and off you go. It will record according to the setting you specifiy within the menu flyout. For most projects remaining within the "Minute-to-Win-it" guidlines covers most of the action for a week up to one month long capturing during working hours Monday-Friday 8 am to 5pm.
---
---
First screen of the
Afidus App
Menu Flyout contains the Setting Menu, Tools and Home
Information Screen.
This is a critical location to double check all your settings.
Get to know the Afidus App features and your camera. Test it before you start a larger project. Consider making an easy time lapse test recording at an interval of 10 seconds for 2 hours.
​
Check your card and battery status in the upper right hand corner of the app. Always start your projects with a fresh set of leading name brand batteries and a cleared card.
​​
For long term daytime projects, and after inclement weather, we recommend checking your camera more frequently. In most cases, if you are recording during weekday hours Monday – Friday from 8:00 am to 5:00 pm at an interval of one minute, check your cameras monthly.
​
Use lithium batteries when temperatures drop below 30F/0C to extend the run time and prevent unwanted voltage drops.
​
It is always better to have more footage than not enough. You don't want an editing nightmare, but you don't want to wish you had captured more. Many customers come to us and say they have a year long project, only to find out, the major action happens over a few months. Plan for the major action, everything else is a bonus. We are happy to discuss your settings at any time.
​​
For a long term project, there is no reason to capture during dusk to dawn hours. Dark-light-dark-light transitions can be annoying in a time lapse. You won't notice an hour cut out of everyday, concentrate on the best light and save yourself an editing headache. We recommend setting your camera's timer for daylight hours only.
​​
If you need to install your camera a good distance from the ground out of arms reach, install the camera upside down. Use the Afidus App to rotate the footage180 degrees. This allows you to check the LED indicator from the ground. Video link on this feature.
​
​​
After selecting record, listen for the "Beep-Beep" audible noise from the camera. Look for the blinking green LED light to verify the camera is recording.


Check your cameras. For long term projects we recommend checking your cameras monthly. Arrive to your site with an extra set of batteries and card-just in case. Any job sites can be tricky, you never know when the camera may be bumped or moved from it's initial location. Taking screen shots as mentioned above and using the Snap shot feature from the camera will allow you to match your initial camera position.
​
​
​​​
Cameras purchased direct from TimeLapseCameras have the card already installed.
​
We recommend using only
SanDisc Ultra.
Cameras purchased direct from TimeLapseCameras have the batteries already installed.
We recommend using only brand name batteries such as Energizer Max or Duracell Optimum.
RECOMMENDED CAMERA CHECKS
This handy guide is a great reference on when to do your camera checks while using the Time Lapse Recording Mode.
Recording short-term events using an interval of constant capture (30 fps) to 2 seconds is considered a "monitored time lapse recording". With the standard 16gb card your content will fill up (or your batteries will deplete) relatively quickly.
​
We typically recommend the monthly check range as a sweet spot. Using the "Minute to win it" with a capture interval of 1 minute and Monday through Friday with working hours based off an 8-10 hour working day.
​
If you extend your working day to beyond 14 hours or include weekends then we recommend checking more frequently.
CAPTURE INTERVAL
Constant
Check frequently
Great for short term
moment events
CAPTURE INTERVAL
1-14 seconds
Check Daily
For daily events when you want a ton of content captured
​
CAPTURE INTERVAL
15–45 seconds
Check weekly
Excellent for enough content to summarize your daily or weekly project
CAPTURE INTERVAL
1 minute +
Check monthly
for
battery status and to archive your content
All information is based off of a recording time for 8–10 hours per day, Monday – Friday.
RECOMENDED INTERVAL SETTINGS
For every project, we always ask the following questions:
What are you recording?

How long is your project?

How much footage do you want to capture?
​
​
Based off these questions the following chart is a great start to get you going.
All information is based off of 30fps. For recording working hours at 8 hours a day, the schedule feature is used within the settings. This is commonly based off of recording 9 am - 5 pm
ATL-200 / Day Scene / 24 Hrs per day / Full HD / Time lapse mode

4xAA Alkaline batteries (battery brand: Duracell Ultra)
* Manufacturer claim:
1. The table is base on an ATL-200 manufactured from Feb 2019 or later
​
2. The estimated battery life is tested under temperature 77F (25C).
​
3. Battery life may vary based on battery brand, environmental conditions, operating temperature, and other factors.
​
4. Rechargeable batteries are NOT recommended for time-lapse projects.
​
5.Use lithium batteries when temperatures drop below 30F/0C.
LEARN MORE ABOUT WHICH CARDS ARE THE BEST TO USE
the shorty on this. Only use SanDisk Ultra speed cards.
WHICH BATTERIES DO WE RECOMMEND
LED INDICATOR
Wait what does this mean?
Power on: Green on
Firmware update: flash/1 sec.
Hardware Reset: flash 3 times
No SD card: Red
System Breakdown: Red flash /1 sec.
Battery Low: Red Flash/10 sec.
​
Recording Modes:
Recording: Green flash/6 sec.
Schedule Snapshot On Demand, Step Video: Flash 0.2 sec. x1
PIR, Hybrid: Flash 0.2 sec. x2
​
Blinking red led? NOW WHAT DO I DO?
If you have a flashing red light 1/sec. the best course of action would be to remove and change all the batteries to fresh brand name batteries. It doesn't hurt to reseat the card at this time as well. Then continue to power on the camera and connect it to your mobile device with Wi-fi.
​
latest update ATL-200S to 4623
Afidus is instrumental in the advancement of Time Lapse technology remaining competitive and current in the demands of the industry and customers. Pro-level user requests and feedback they continue to advance their product.
When you receive your camera from us at TimeLapseCameras.com we ensure each camera has been updated to the newest firmware.
​
In this video we walk you through step-by-step how to update your firmware.
All battery operated, app controlled cameras, regardless of brand, will be effected by Daylight Savings Time. These are typically the most important times of the year to proceed with your regularly scheduled monthly camera checks.
When your project is complete transferring and saving your footage is the next critical step of the process. The fastest and most reliable method is to remove and save the content using a mSD adapter or card reader to your computer system.
Remove the card
​
When you remove the card from the camera use the mSD adapter/card reader to transfer the footage to your computer system for the fastest content transfer.
​
Content save time approx
3 minutes for 19 GB of files
Use the USB cord​
​
Connect the cord to the camera USB power port and to your computer system. This will allow for data transfer only.
Content save time approx
13 minutes for 19 GB of files
Download to phone​
​
This method is only recommended for one clip. This is the slowest transfer method.
​
Content save time approx.
3.5 minutes per 532mb file.
​
​